Get Started with Your Weight Loss Journey by Attending a Free Seminar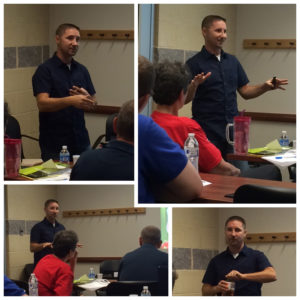 If you're interested in learning more about our medically developed and supervised Ketogenic Weight Loss and Weight Management Protocol, the absolute best way to find out all about the program is to attend one of our free, educational seminars. Call 410-871-1100 today and register for a no-obligation, FREE informational weight loss seminar at Ideal Weight Loss.
Ideal Weight Loss will help you reach your ideal weight with the highly successful Ideal Protein program. Join us and you'll learn all of the following and more:
✓ How our individual diet plan and one-on-one coaching help you lose weight
✓ How to lose fat while protecting your lean muscle mass
✓ How our diet plan helps you avoid the persistent hunger typical of most diets
✓ How a healthy diet can resolve diabetes, cholesterol, and blood pressure issues
Want to learn how you can reset your body to burn fat? Attend a virtual meeting to understand how the Ideal Protein protocol, a science-backed protocol works to reset the body the burn fat and get healthy.
Virtual Educational Seminars:
Congratulations on taking the important first step in your wellness journey by learning how to join the Ideal Weight Loss Community.  Get in the best shape of your life! Please Note: Attending our seminar does not obligate you to join the program.